When we shifted to our first ever apartment, the kitchen was straight out of some old, classic movie. We had to make do with whatever was provided to us, including a cabinet door that refused to slide and drawers that remained jammed permanently. From setting up that kitchen to having a dream house and setting up our first ever modular kitchen, we have come a long way. Now my kitchen houses a complete range of hand-painted plates, silver cutlery, shiny storage boxes, chic kitchen tools, uniquely shaped chopping boards and so on and so forth.
Welcome to the well-stocked, functional kitchen folks!
Today, those who are beginning to set their kitchen from scratch, still have it easy with numerous options at their disposal. From modern tools to swanky spaces, here are some of the essential necessities for an extremely functional kitchen:
Chimneys –

Does your cooking involves a lot of frying, grilling, and cooking in oils? Have you been thinking of getting your backsplash getting all the attention because of the same reason? Well, you might be making the most delicious of food, but end up ruining your kitchen in the long run. The solution is to install chimneys that can discourage the grime from appearing on the tiles, walls, cupboard, other appliances, and the ceiling. Buying the right chimney can help you eliminate the air inside the kitchen, filter it, absorb the excess grease and removes every odor that can otherwise linger in your kitchen or home for a long time.

Trash Pull-Out –

The second essential on our list is a trash pull out. You may wonder what is trash doing in this write-up. Truth be told, nobody likes the stench emanating from the trash that is stored elsewhere in the kitchen. This is a kitchen addition that lets you hide all the trash behind a door, which can be pulled out to expose the trash units. Apart from keeping all the garbage out of plain sight, it will also help you save on the space in the kitchen. You can use this to store both recyclable and non-recyclable trash in the kitchen without any fret. Try this and you will not regret it.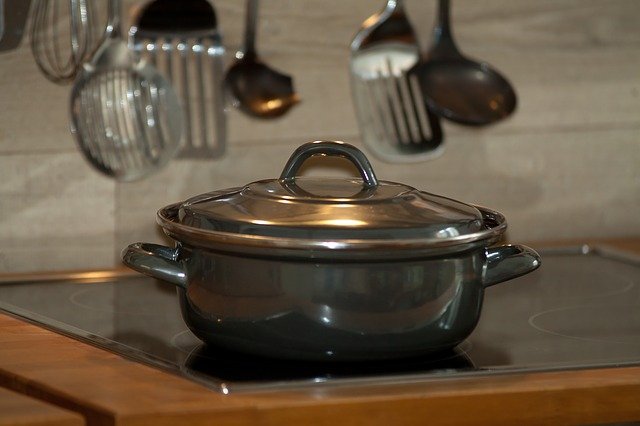 Spice Pull-Out –

If you can store trash in a pull-out cabinet, why leave the spices behind? This addition to your kitchen can be applied to your spice racks or spice cabinets as well. Sample this, you need to store the spices in all shapes and sizes of glassware, containers, and jars. Sometimes, it gets difficult to locate that one tiny jar among the entire range of spice jars. With this feature in your kitchen, you can also save on your cooking time with everything sorted easily.

Mini Refrigerators and Wine Reserves –

Mini refrigerators may not be a part and parcel of every kitchen, but they are the perfect additions when you have guests coming occasionally. You can keep it in the pantry area or create a separate bar area, which will serve your guest-entertainment zone. These also make for a lovely addition when you think from the aesthetic point-of-view.

State-Of-The-Art-Cooktops –

A completely flat glass ceramic cooktop is one of the best choices that not only looks sleek but can also fit a contemporary kitchen. It works best when you have limited space and want to make the most of your kitchen space. Likewise, you can also invest in an induction cooktop that has no open flames. This makes it more efficient than gas cooktops and also offer tremendous functionality!
Bonus: Apart from these kitchen essentials, you also need to invest in the best of kitchen gadgets such as food processors, assorted slicers and peelers, funky chopping boards, etc. These will not only help you whip up a cool recipe but also help you cut down the time spent cooking. Some of them look beautiful on your shelves as well. For those of you who want to make it big as a food blogger, these can be a boon. So why not?!
Which Of These Do You Want in Your Kitchen?
These are some of the essential necessities that make for an extremely functional kitchen. You may include some or all these in your kitchen. But before you start including these in the kitchen, do keep in mind the kitchen design. If needed, go for kitchen renovation first and then opt for incorporating these one by one. Ultimately, the decision lies with you. Have any other kitchen essentials that we missed out? Share your thoughts in the comments below.
Editor's Note –  Siddhi Panchal is a food blogger at CookingwithSiddhi and food aficionado who loves to cook.
Her cooking skills cover a range of Indian and international cuisines. Her aim is to enable other food enthusiasts explore their love for food by helping them cook delectable dishes from India and around the world. Follow her on YouTube