As an entrepreneur, our main objective is to grow our business. We almost try to do anything and everything possible – from attending business meetings virtually or face-to-face, to launching marketing and advertising campaigns – to the point that we almost don't want to leave the office to attend to possible calls from clients, and prospects.
Somehow, a receptionist can manage the role of answering calls and attending to clients' concerns. However, this may incur an additional overhead cost that would possibly hurt your budget. Plus, the fact that you have to train your employee on how to properly handle incoming calls.
Hiring a Virtual Receptionist
The administrative staff has changed a lot when it comes to a designation such as from front desk executive to secretary, clerk to office assistant, and other professional descriptions. In the past few years, there's an interesting new role that entered the world of administrative staff; and that is a virtual receptionist. It proved to be very effective to hire one compared to an in-house employee.
What is a Virtual Receptionist?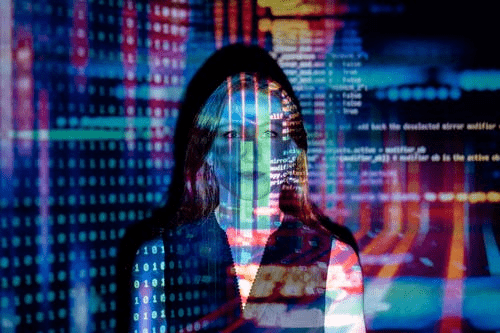 Just like your internal staff, a virtual or online receptionist can perform many of the assignments but they do it remotely or away from the office. They can handle incoming calls, arrange meetings and engagements, take and answer back messages, transfer of calls to other employees or departments, make outgoing calls, and so much more.
Especially in the small business world, they can certainly lift the burden on your shoulder by handling your customers' calls, leaving you free and able to do what matters most in your organization and personal life.
Are There Benefits of Hiring a Virtual Receptionist?
There is, and more. Despite the improvement in terms of customer service, clients and prospects still prefer to connect and have a conversation with a human being. This kind of personal touch can be shown by a virtual receptionist by providing a friendly and courteous answer to every call. They can still sound as if they are just at the front desk of your office. Let's discuss the benefits that you can get once you hire a virtual receptionist.
They can respond to customers' calls within and beyond business hours — unlike your in-house receptionist, the virtual staff can answer calls from your client any time of the day, providing you a 24/7 customer support system.

They can improve your client satisfaction rates – it has been proven that human connections certainly raise client satisfaction and customer loyalty. Furthermore, human receptionists provide a huge impact on customer retention.

Virtual receptionists are there to talk when you're too busy to talk – that's right. After all, that's their job. You don't have to worry about calls not being answered because they are always free to answer queries.

Help you save money – more often than not, this one seems to be overlooked by most business owners and entrepreneurs. They tend to neglect the fact that they save a lot of money with virtual receptionists since they will pay only the time spent by the receptionist. So, if you assign them 4 hours every day to handle incoming calls, then you are saving half and probably even more, of the salary compared to your in-house employees.
Virtual receptionists don't need a space in your physical office. Most of the time, they are working from the comfort of their homes. It only means that you are saving additional money since you don't have to buy tables and other costly equipment intended for a receptionist.
Even the device they are using, you are not required to supply them. They can use their computers to take calls through the VoIP phone system. They can be considered as an extension of your business and even more affordable than a full-time administrative assistant in your office.
Aside from that, your virtual receptionist helps you in freeing up your in-house employees from mundane tasks so they can work for those urgent ones without putting your customer service in a compromising situation.
If you don't want to miss another important call, we highly recommend that you hire a virtual receptionist so you'll have the opportunity to create customer support 24 hours, 7 days a week.
As you see, you can save a lot of money by hiring someone virtually to manage inbound calls. And that is not the only role you can give them, but you can opt to provide them additional tasks depending on your arrangement. Appointments, meetings, transfer, or redirect calls can be scheduled if needed, and most important is that they are more than able to provide resolution to your valued customers and clients.
Final Words
Virtual receptionists are truly valuable to your organization. With the proper delegation of the task coupled with a reliable phone system such as VoIP, you can be sure that missed calls can be eliminated in your customer service.
And if you want further assistance, don't hesitate to reach us at Telnum.net. We provide the best service within your budget. Contact us and we are ready to help you.