At present, we are living in the age of internet and surrounded by things like YouTube, Facebook, Twitter, etc. And as far as we know, these tools are the great medium for every common person to raise his or her voice in favor or against any issue, matter or personality on social media platform. And today, with this article we are also trying to promote and protect the freedom of speech and expression in India, a country of diverse culture.
And before proceeding, We request every Indian reader who is reading this particular article to ask themselves a question "What does the Freedom of Speech and Expression mean to them?".
As far as entertainment in India is concerned, It's all about Cricket and Movies, irrespective of the fact that whether it is a Bollywood or Hollywood movie. But nowadays movies department is facing some issues in India because if you want to release a movie in India then it must be an action oriented movie like "Avengers and Furious 7" or any typical Indian comedy, thriller or romantic movie. And in case, you want to release a movie that is based on sensitive issues such as  homosexual relationships or religious fundamentalism then you have to face the hammer of few cuts in the movie from Central Board of Film Certification (popularly known as Censor Board) and if you disagreed to make few suggested cuts from Censor board then probably your movie has to face ban in a country like India.
And the same thing happened to the makers of Unfreedom, a film, that deals with religious fundamentalism and a lesbian relationship. The movie is a contemporary thriller, directed by Raj Amit Kumar, starring BAFTA nominee Victor Banerjee and Life of Pi's Adil Hussain, Cinematography is by National award winner Hari Nair and sound design is by Oscar winner Resul Pookutty. Unfreedom is scheduled to release in North American on May 29th, 2015. But unfortunately it seems that Indian audiences will have to face the deprivation to the movie as Unfreedom is banned by Censor Board of India as the film was rejected by all three committees of the board — the Examining Committee, the Revising Committee, and the Film Certification Appellate Tribunal. When a film fails to clear these three obstacles, it is considered banned. But Raj Amit Kumar, who is making his directorial debut with this film, is making all his efforts to bring the film on its feet by making an appeal in the High Court.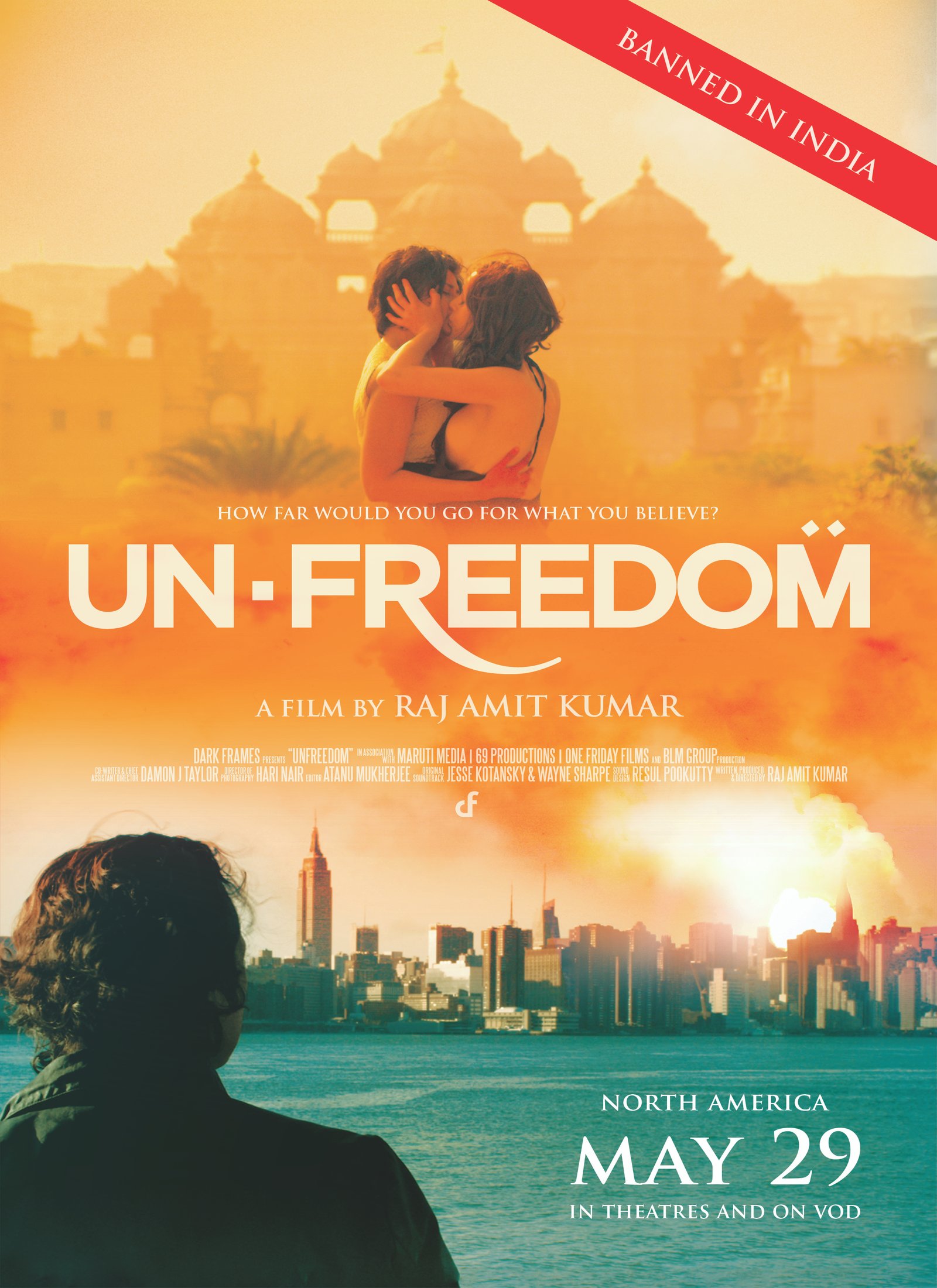 But  question arises that what was the cognition of Censor Board behind putting ban on Unfreedom and as far as a report in Mumbai Mirror claiming that the board was mainly disturbed by the nudity and the lovemaking scenes between the two protagonists and reportedly claimed that, apart from enmity between Hindus and Muslims, it would "ignite unnatural passions." If CB thinks that disallowance of nude content in movies will encourage the praxis of India so they are in a wrong direction, as today's generation is more dauntless and assertive, every Indian teenager is  a hard core fan of sexual comedy movies such as American Pie Series, Bad Teacher etc. as these movies has extensive nudity contents. So here, censor board of India needs to understand that banning the movies with nude content scenes is senseless tradition carried by them as no one in India gonna stop watching nude content oriented movies, neither teenager nor adults. And if censor board is disturbed or affected by religious fundamentalism phenomenal in the movie, so banning such kind of movies in India shows the backwardness of thinking and approach of high-level ministry of India.
With this article, we request Honorary Prime Minister of India to interfere in this particular controversy, as one side, Indian prime minister talks about e-governance, Digital India and on another side, one department of their ministry shows such backward approach in giving film certification to movies
So here we want each and every viewer of Abrition to raise their voice on this issue on every possible platform because freedom of speech and expression should not limited to real world but rather it needs to extend the freedom of speech and expression in the virtual world of films and tv serials as well.