The Bharat Interface For Money (BHIM) app was launched on 30th December 2016 by India's Prime Minister, Narendra Modi. The mobile payment app is developed by the National Payment Corporation of India (NPCI), BHIM works as an aggregator for all UPI-based services offered by banks.
For those, who are new to the term 'UPI.' In simple words, UPI stands for Unified payment interface, a payment method that enables money transfer between any two bank accounts by using a smartphone. Also to that, UPI allows a customer to pay directly from a bank account to different outlets, both online and offline, without the inconvenience of typing credit card details, IFSC code, or net banking/wallet passwords.
Here you can use BHIM app in easy steps:
Step 1: The app is currently available for Android users only, open the Google play store app and search for "Bhim,". For identification, the developer of the app is National Payments Corporation of India (NPCI), and the developer has no other listed applications on Play Store.
Step 2: Once the app is installed, you need to choose your preferred language (Hindi or English). The app will redirect you to verify your phone number using an SMS. Then click on 'Next' and wait for the verification process to be executed.
Step 3: Now that the verification is complete, you need to set a four-digit passcode (it will be the password for your app).
Step 4: After the passcode is set, the app will ask you to select your bank from the list. Remember: the phone number that you are using has to be linked to the bank account, and mobile banking has to be enabled on the bank account. 
Once the bank is opted by you, the app automatically retrieves your bank details in a secure way, using your phone number. Now select the primary bank account that will be used for all your future transactions.
Step 5: Now the app will display three options – send, request and scan/pay. Remember: Transactions are possible only between verified phone numbers.
Step 6: To send money to someone, you can either send the money by 'account+IFSC' (by manually entering the bank details of beneficiary), or by type in their phone number and the amount to be transferred. The app will ask you to input your MPIN that authenticates a mobile transaction.
Step 7: Similarly, you can 'request' money from someone, using their phone number.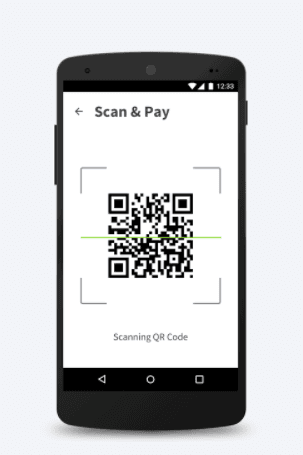 Step 8: The 'Scan & Pay' option enables users to transfer money using a QR code. Each phone number is allotted a QR code which can be accessed under profile page on the app's home screen.