If you wish to add that contemporary touch to your existing home decor, then the peppy form of sliding doors for your patio will prove to be the best options. But that is not the end of the story. These doors have traveled a long way from just being a part of your home's interior decor. They play a crucial role in breathing light and air into your living space. Other than that, the sliding mechanism of these doors ensures that they consume minimal space and complement the major part of it. Some of these doors are also available with special features such as security latches. As the most desired result, you can play the vigilante and keep a watch on your kids, as they play in the backyard.
Looking for appropriate and peppy styles
Considering the significance of the doors for your house, it is important to make correct choices. And the very first step towards an outstanding selection will be by understanding the specific door materials with respect to the frame size.
Irrespective of the manufacturing company, these doors are available in a diverse variety of materials and styles. And all of these options possess their share of benefits and disadvantages.

For getting the most appropriate sliding door, you need to consider the available options in the light of the following aspects. Appearance, energy-efficiency, and price are some of the significant issues worth considering, in this context.

Additionally, you must also take the availability of free space into account. Opt for aluminum doors if you are facing a space crunch, whereas the vinyl doors will be the perfect choice for spacious homes.
Identifying the correct location
For achieving unparalleled success in your sliding doors installation project, you will need to identify the location of the installation. If you already have a patio in your home, then you will not require doing much about finding the most appropriate place. However, your task does not end here; there is more to this side of the story. While installing these doors, it is nest not to compromise on the convenience of your family members. At times, you might have to rearrange the furnishings to ascertain that nothing comes in between while traveling through the doors. In all respects, it will be judicious to opt for professional assistance while you take up the project.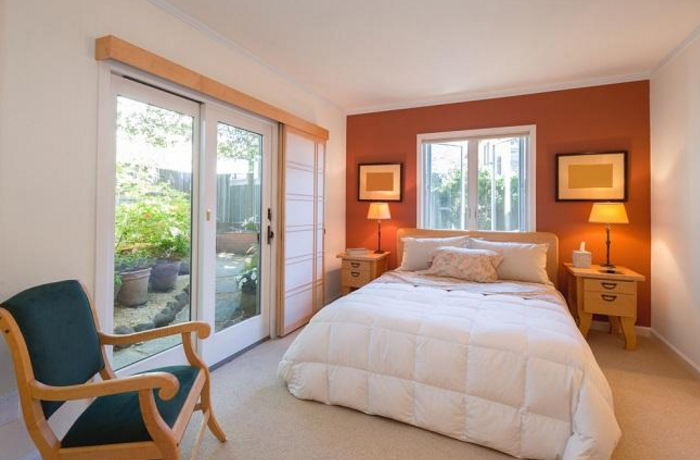 Choosing the types
Developing an idea of the several types of sliding patio doors will be another crucial task for you. Depending upon your preference and choices, you can choose the one that fulfills your demands perfectly.
Choose the simple-styled doors, if the functionality is your prime concern. With two doors, a screen, and glass, the simple doors complement almost every home interior.

Those looking for something peppy and innovative can invest in the French-styled sliding door. With four distinguished glass panels coupled with center doors, this particular style creates the impression of a classic hinged door.

With a track length of approximately 1 foot, the telescopic doors will offer a much wider entryway compared to its French counterparts.
Voting for energy efficiency
As stated earlier, the doors provide greater functionality than just enhancing the beauty of your home interiors. Thanks to their wide openings for increasing ventilation. Now you can ensure a major cost cut-down in your air-conditioning bills. In order to make that happen, there is a need for choosing the perfect glass type. Invest in the Low Emission, Energy Star-rated and also the obscure glass panels. These types of glass panels will make your doors energy efficient by blocking ultraviolet rays and allowing light to enter. For overall satisfaction, you can also invest in tempered glass, which will ensure complete safety by reducing the possibilities of severe injuries.
This blog will help you to get all the details about sliding doors. Do you want to know more? Then just go through this link and get some additional information.
Editor's Note: This blog post is inspired by the blogging marathon hosted on IndiBlogger for the launch of the #Fantastico Zica from Tata Motors. You can apply for a test drive of the hatchback Zica today.