Are you going for a trip this summer? Good idea. Where to? You may go to the South of the country to bath in the sea or to the north to climb up the top of the mountain. One way or another, you need a good car to enjoy your trop, and feel comfortable on a new territory. Is BMW rental what you want? Sure enough, there is no a car perfect for everyone. You can find a lot of different car brands and each of them has its positives and negatives. But before, it is important to understand what you really need.
ECONOMY CLASS CARS
What are the benefits of this class? They are already in the name! These cars are cheap. It's not about the price you pay to rent the car only. It's also about fuel efficiency. What is more, the size of the economy class car is usually small and perfect for different rides. You don't need much space to park it in the city center or just on the street side. Of course, going for a trip with your family, this car is not enough to feel comfortable. Also, you cannot take all your luggage and a surfboard.
HYBRID CARS
In spite of the cars of this class are rather new, you can easily find them out from different rental companies. So, what's the point of it? This car is more expensive than its Economy brothers, but still, they are fuel efficient and ecofriendly. Also, hybrid cars are modernly equipped and functional. They are perfect for a short ride and city traveling.
FULL SIZE CARS
Economy cars are cheap and so that they are always popular among tourists. But if you are going for a long driving, you need more space to stretch out and place your luggage. Full Size car is a perfect auto for a family vacation. It is large in size. Of course, the car of this type gives you more power, speed, space, making your trip more comfortable. Speaking about fuel efficiency, these cars are thirstier so you have to spend more money for fueling.
SUV
There are many people who pick SUVs for rental. They have a reason for that. It's all about extra space that the car offers. SUV class car is roomy, giving you enough space for all passengers and luggage. The car's higher vantage point also means much. But SUV car are not good for city traveling. Thus, going through the city center you will have to leave your car somewhere on the parking and continue your way on foot. The cars are not fuel efficient. So, if you don't need so much space, you'd better take sedan instead.
MINI VAN
The cars of this class are perfect for big companies. They carry about 7-9 passengers with their luggage comfortably. The car is good for a long or short ride. People pick them for camping and out of city traveling. The car is good for off road traveling, traveling with pets. In short, you can't find a car better to transport a bunch of people from A to B. The cars of different designs are available.
LUXURY CARS
These cars are the most expensive for rental. You need it when you want to impress others. Often, the car is available for rent hourly, not daily. The most popular Luxury autos are Mercedes, BMW, Chrysler, and Lexus models. You can take it for your business partners, for wedding ceremony, or even for a short ride through Miami Beach to impress your new girlfriend. Want something even more impressive? You can try vintage luxury cars. Want to feel like James Bond or Elvis Presley in Las Vegas? You can rent a luxury car to have a short ride through the city with your friends. Don't even ask about the price. The prices are as impressive as the cars are. Nevertheless, hourly price doesn't make much harm to your budget.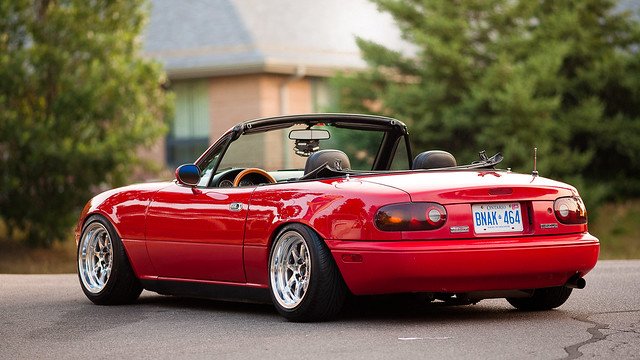 So, you are bored to spend time in the city cafe with friends. You want to go traveling this summer. So, it is time to think what kind of car is the best for your trip. Try to pick the class and brand. Then, it comes to decide the car style, color, and a rental company. You can easily learn about all available cars with rates and characteristics on the website. Make sure your car is good for the road conditions. It must be comfortable for all your passengers and have enough space for your luggage. It would be rather difficult to enjoy the trip with a stuck of luggage on your head. Whenever you go, whatever country you choose, USA, Australia, Canada, New Zealand, Britain, you can discover the car that suits your trip the most.