Let's start with what you look for when you get an Android phone. Its battery backup, interface, looks, price and last but not the least memory.
While all other concerns are taken care off before getting the phone, battery and memory remain as the aftercare. To keep your phone in a sound state, you need to perform certain tasks. Apparently, these include factory reset, data transferring and alike.
So are these the only ways to get rid of Android culprits? Believe us NO. You have got better ways to enjoy a smooth running Android phone. You should rely on a reliable cleaner app for the same. We'd recommend you one, with a permissible explanation. Here you go.
Systweak Android Cleaner: An Overview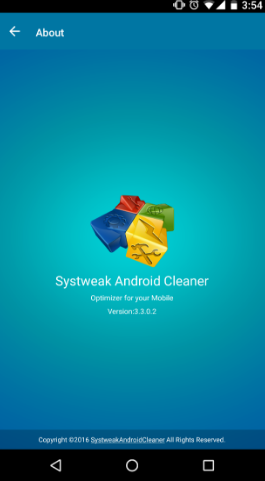 It would be unjustified if we call Systweak Android Cleaner just an Android optimizer or an Android, battery saver. It is more than these two amenities. It's a battery saver, speed booster, phone cleaner, app cache cleaner, and data & app manager.
When you will launch the app, you will be met with a remarkable UI. Thereafter, the cleaner app will give you the alternatives for quick cleanup of your phone. These options include Phone Boost, Junk Files, Game Speedup, Storage Manager, App Manager and Battery Saver. Tap on any of the options to perform the respective task.  
How Systweak Android Cleaner works?
The Android optimizer app is a modest one. You wouldn't need a guide to run this app. But there are certain points that you need get apprise with when operating Systweak Android Cleaner:
Phone Booster: This feature helps you recover phone RAM and notifies about the storage usage on your phone. It's the one-click cleaning feature of the app. One tap on it will help you retrieve space on your phone.
Junk Files: Your phone invariably accumulates junk files which cling as a clutter on its memory. You can remove all of them with this feature of the app, without taking much pain. The phone cleaner of the app will calculate the value of junk on your phone in a few minutes (depending upon the data you have on your phone). It will then notify you about it and let you delete it in a click.
Game Speedup: All the games that you carry on your phone lags with its usage and time. They can be quickly boosted with this feature of the app. Tap on any game, before playing it, with this phone and game booster app. This will help you boost it up and enjoy seamless gaming.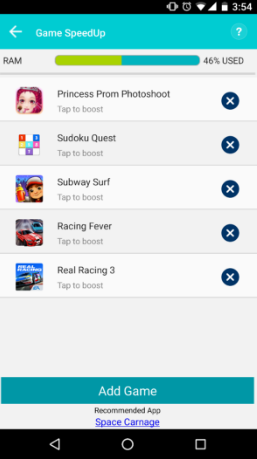 Storage Manager: Systweak Android Cleaner will list all the data you have on your phone. You can preview it and delete any data in a jiffy, using this app.
App Manager: Android phones are app-based phones. Systweak Android Cleaner will help you manage all these apps effortlessly. You can uninstall or archive any app in a click on this nifty app.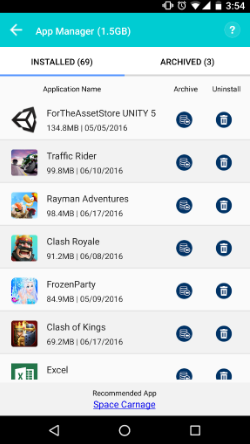 Battery Saver: Like what we said in the beginning, the battery remains in the aftercare. Now this is where Systweak Android Cleaner will help you take care of your phone. It has a powerful battery saver that helps boost battery life up to 50%. Turn on Systweak Android Cleaner's Battery Saver option and let it do the remaining work for you.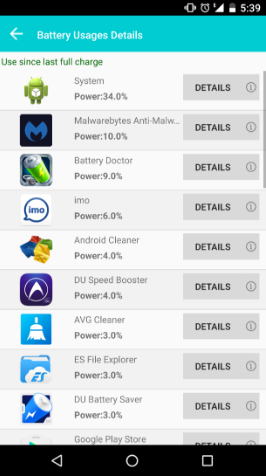 Conclusion
In a nutshell, Systweak Android Cleaner is a quirky and smart application for Android devices. It keeps your phone in a sound state and updated. It is RECOMMENDABLE, and you can count on it for not taking away bloom from the rose!
Get the app to enjoy its benefits!