The journey of PortraitFlip goes a long way. It is an idea of three impish hostel students from Vellore Institute of Technology that has now become a startup, worth a million. 
With the world as their oyster, PortraitFlip had its genesis as an e-commerce company based in Pune, India. Painting the town red, and other's heart green, PortraitFlip has been successful in conquering the market.
"Hidden gems of India, artists have to compromise their dreams and they are forced to work in a corporate sector", mentions Sunny Choudhary (co-founder of PortraitFlip). "PortraitFlip aims to expose these hidden gems to the world and showcase the talent they have so that they do not have to leave their talent behind", he explains further. 
With the idea of hand-made paintings by the local artists, to delivering paintings across the globe, PortraitFlip has grown at a steady pace by housing 5 different teams which has helped them whoop a turnover of Rs3.5Cr.
"We, in PortraitFlip have a dream", Sunny sir states, "by the end of 2022, we want to employ a lot of potential youth and thus contribute in improving the economy"  
Act1, Scene 1: How It All Started
Let us take you to the year 2017 to a dorm-room in Vellore Institute of Technology, where a young mechanical student, Lavdeep Chahal, was trying to search the internet for a portrait to gift his dearly beloved. 
He was looking for a handmade portrait to be delivered over the internet until no luck when he called his confidant, Sunny Choudhary. 
"The search went on for days and all the websites we found were either charging us a lot or they were not selling handmade paintings" recollects, Choudhary. 
That is when these mawkish experiences inspired both, Lavdeep Chahal and Sunny Choudhary to initiate a startup. The basic idea is to create a beautiful portrait that is 100% handmade and at the same time does not rip-off the customers. They also borrowed the help of Shubhanshu Maheshwari to help them develop websites in order to commence the start-up.
PortraitFlip being the snow white and these 3 dwarfs pulled up capital of Rs. 23,000 from their pockets to appease their pleasures till they graduate. 
Act2, Scene 2: Break the Roof  
Now that the entire plan is ready to commence all they needed was a catchy name that attracts people. 
"That's when we thought of the name PortraitFlip, we flip handmade paintings into portraits", mentions Sunny.
The primary forte of PortraitFlip is to be the bridge between people who make the order and painting artists, the professionals. Lavdeep Chahal was in charge of communicating with the artists and shipping companies like FedEx and DHL, while Sunny Chaudhary was in charge of the SEO for PortraitFlip that was made by Shubhanshu Maheshwari.
Once the website was on air, they were waiting for the results by November end only to be in vain. They were missing the element of surprise that is marketing. That is when the idea bulb lit for Sunny which was marketing. This seemed to a little problematic due to insufficient funds. 
After thorough research, the key element for marketing was Google Ads and they could not afford the money. After borrowing money from his companions with a promise to return with interest, they successfully gathered Rs. 50,000. This was the initial fund for marketing through Google Ads. 
After four months of waiting, which seemed like an eternity, they received their first order with the help of google ads. Once the initial score was on board, century was just awaiting them. 
Act3, Scene 3: Stairway To Heaven 
Six months after the website was launched, they were successfully serving various customers across the globe. Although, all good things come to an end. The final year was about to get over and it was time to say goodbye to PortraitFlip. 
You know what they say, "all's well, ends well". The marketing done by Google ads and other mediums had worked out tremendously well and clear picture of success was visible. 
"There were two options, to go forward and continue with business that had made incredible progress which will give incredible opportunities to youth or go and work or an MNC in a corporate sector", recalls Mr. Chaudhary. 
That is when the history began of PortraitFlip as a startup. As of July 2018, the E-commerce website, PortraitFlip, had been registered becoming one of the few businesses to provide 100% handmade portraits to customers across the globe!
Act4, Scene 4:  Painting The Big Picture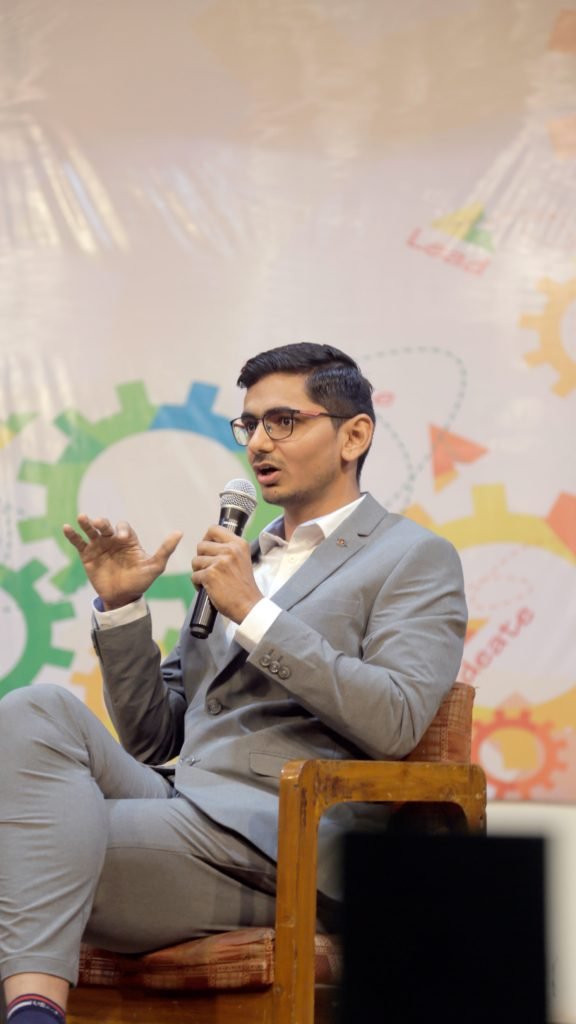 Currently, PortraitFlip is 2.5 years old with a total turnover of 3.5Cr INR. They are currently delivering, couple portraits, pet portraits, family portraits, baby portraits, and so on across the globe. This is coupled with six different type of paintings, namely; Oil Paintings, Pencil Sketch, Watercolor Paintings, Charcoal drawing, Colored Pencil Drawing and Acrylic Painting. 
With an impeccable rating of 4.7 out of 5 on Trustpilot, they have total 190 artists working under them out which 130 are studio artists and the rest 60 are independent artists. 
Planning to expand the office team, the current team includes 5 different teams working rigorously on various segments. One team works for Content Writing, second team works for Social Media Marketing, two teams work as Graphic Designers, and one team works as full-time chat support executives.  
"PortraitFlip works hard on providing 100% customer satisfaction and quality. This is the reason why we are ahead of many MNCs", states Mr. Choudhary 
Final Act: Epilogue

Since a large part of the revenue of PortraitFlip is generated by pet portraits, Mr. Chaudhary has started another niche sister website "dogisworld.com" with a view to explore and expand the pet industry.
Apart from this, by the year 2022 they plan on contributing significantly to the Indian economy, by providing employment to potential youth.