If you have ever lived as a Paying guest in Bangalore, you will relate to me more than you'd think. Bangalore is one of the most prominent cities for IT professionals, and it also makes it the city with lots of opportunities for expats. When I moved to Bangalore, I immediately looked for accommodations, and my first thought was living as a paying guest. But, the whole concept of living as a pg in Bangalore has changed a lot in the last five years. PGs are more like hostels these days. With no options left, I decided to move into a PG/Hostel in Taverekere; very near from my workplace and it made me decide why living as a paying guest in Bangalore could be the worst idea ever:
No privacy as you're living with strangers who does not share your interest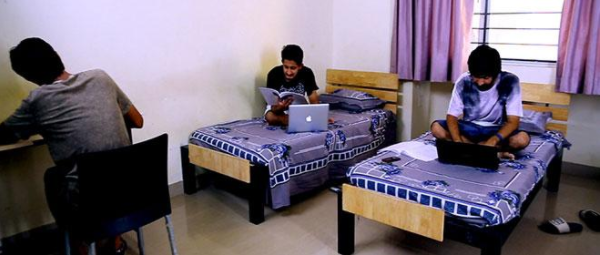 I lived with two other guys who had no idea for almost six months about what kind of job I was doing. There was no personal space as we shared a room between three guys and watched only sports that at least 2 of us agreed to watch. Not only that, we had to follow every PG rule to make the bonding grow and ended up hanging out with our respective office colleagues. 


Good food in PGs is a myth
I hoped that even though I do not get to choose what channels I want to watch on weekends, I'd at least get good food to cheer me up. Obviously, I was wrong.  The bland food at Pgs in Bangalore is prepared to satisfy the taste buds of everyone (except foodies). I was so appalled by the quality of food that I decided to order from outside every day. Which in return cost me 15% of my salary.
Estranged in a strange city
With all due respect to all the glamour and opportunities, Bangalore still lacks a few factors. The major one being the ability to find yourself in the crowd. While staying as a paying guest in Bangalore, I've realized one thing; you have to discover yourself as an individual.  The Pgs not only restrict you from being yourself, but they also make sure that you don't have anyone around. I wasn't allowed any visitors after 8 pm unless the warden permits. The restrictions in Pgs were way too many and made me feel like I'm paying to be in a cage.
No electricity and No guarantee
More than 50 people living in the same building and sharing the same mess gives a whole different idea of paying guests, and if you are on a budget, you might accept your fate and go with the flow. But, the constant power cuts without any back would want you to reconsider your whole decision-making ability. I stayed home for two weeks with a fractured knee only to realize that during office hours there is hardly any electricity in Pgs in Bangalore.

 I lived in Taverekere for almost a year only to realize that, there much better options available for cheaper rent.  I moved out immediately and rented a broker-free apartment in Koramangala with Nestaway. By the time I realized that I was living in a hell, I was already in a fully-furnished apartment with all the amenities and no restriction plus I only paid two-month security deposit.
Editor's Note: This is a guest article.