Hollywood celebrities seem absolutely perfect – everything from their looks to their smile are practically flawless! That's why we adore and admire them so much. However, many celebs weren't actually born with a Hollywood smile. Hollywood glamor and orthodontia actually go hand-in-hand – there are many celebrities with braces.
Many of our famous friends have taken advantage of orthodontics to transform their looks and improve their confidence. When it comes to wearing braces, they have proved that there is nothing to worry about. Victoria Beckham, Katy Perry, Matthew Lewis, and Cristiano Ronaldo are just some of the celebrities who have had braces.
It might be hard to imagine, but even celebrities need a little help from a professional like orthodontist in Los Angeles to get perfect smile. Are you looking to undergo orthodontic treatment? You can get inspired by your favorite celebrities who confidently wore their braces and their beautiful smiles.
Emma Watson:
Emma Watson's career really took off after her role in the Harry Potter movies. After her initial success, she became immensely popular across the world. Since Emma Watson's career started flourishing, she decided to undergo orthodontic treatment. She wore traditional metal braces to fix her mildly misaligned teeth in her teenage years. As a result, she now has a beautiful smile that adds to her beauty.
Kendall Jenner:
Kendall chose to pursue orthodontic treatment twice in her life. The first time she sported traditional metal braces was when she was 13 years old. At that point, she had just started modeling. At the age of 17, she had decided to wear braces again. But this time, she chose clear aligners to refine her smile. Since then, Kendall has become a popular icon with a successful career and a massive fan following.
Zac Efron:
Zac found his success early when his performance in the High School Musical movies turned him into a teenage heartthrob everywhere. At that time, he had a gap in his teeth that his fans found cute and charming. However, Zac decided to close that gap with the help of orthodontic treatment. He opted for ceramic braces and dental veneers in his early adulthood, and his grin and his career have been shining ever since.
Niall Horan:
Soon after One Direction's debut single topped the UK charts, Niall decided to get braces. Not one to shy away, this One Direction heartthrob opted for traditional metal braces. He wore them confidently throughout his teenage years to achieve a brighter smile and straighter teeth. Even after the boy band broke up, his career continues to flourish, with Niall showing off his mega-watt smile all the way!
Dakota Fanning:
Even as a child actress, Dakota struggled with numerous orthodontal problems. In an interview, she had admitted that some of her teeth had to be pulled out before she could get braces. When she was 10 years old, she finally got traditional metal braces. She also had to wear dentalheadgear for a brief period of time. Dakota has now successfully completed her orthodontic treatment, and she confidently flaunts her perfect smile.
Delta Goodrem:
Delta is a successful singer-songwriter and actress who wore metal braces when she was 13 years old. She went on to find fame in the popular Australian show Neighbours. In 2004, during her treatment for cancer, she decided to wear braces again to stop her teeth from moving. Delta Goodrem is now an Australian household name and an international star with stellar confidence to match her dazzling smile.
Gwen Stefani:
In 1999, Gwen attended a Christian Dior boutique opening and flaunted metal braces. At that time, she was the lead singer of the popular band No Doubt and she had a largely young fan base. Gwen told her fans that her parents didn't have enough money to fund her braces, so she promised herself she would get braces as soon as she could afford them. At the turn of the century, Gwen Stefani showed that braces are cool to a whole generation of adolescents and young adults.
Faith Hill:
Even one of the most successful country singers of all time wore braces! When she was just a kid, Faith Hill wore traditional metal braces to fix her smile. However, in 2013, she was seen rocking her clear braces on the red carpet of the Grammy Awards!
Faith confessed that she had forgotten to wear her retainers when she was younger. So, she had to wear braces again to achieve a perfect smile. Faith Hill's story is an example of how important it is to listen and follow your orthodontist's instructions carefully. This will ensure that you achieve the desired results from your treatment within the predicted timeframe.
Cindy Crawford:
This legendary supermodel shared an old family photo on Instagram that showed her wearing metal braces. In the '70s, when she was a teenager, she decided to undergo orthodontic treatment. Once she kick-started her modeling career, she opted to wear braces again to perfect her smile. At that time, the only option available to fix her crooked teeth and overbite were clunky metal braces. These days, you can choose from a variety of options like visible metal braces to invisible Invisalign.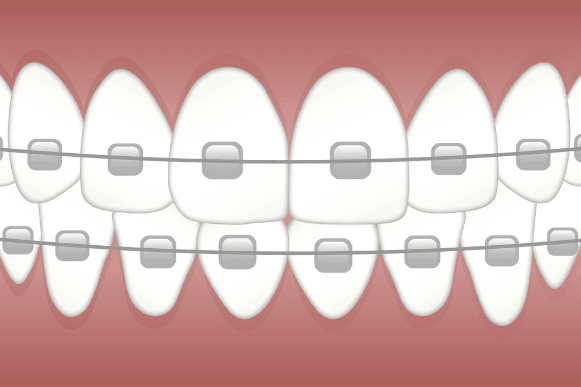 Tom Cruise:
Among celebrities with braces is Tom Cruise, one of the most popular celebrities who used orthodontics to drastically transform his looks. When his career was just beginning, he had broken, missing, crooked, and discolored teeth. Over the years, he underwent several orthodontic and dental procedures to fix his smile.
In 2002, when he was 40 years old, you could see pictures of him wearing ceramic braces on glossy magazines. Cruise is an example that regardless of age or the condition of your teeth, the correct orthodontic treatment can uplift your smile and improve your confidence.
If you're considering orthodontic treatment, choosing the right orthodontist can be the key to successful treatment. You will want to find an orthodontist who can provide you with a customized treatment, specific to your situation. Larger and busier cities will have multiple options for orthodontists, but whether you are looking for an orthodontist  in Los Angeles  or across the country on the east coast, getting orthodontic treatment is nothing to be embarrassed about and, overall, will lead to higher self-confidence.