Are you planning to buy an iPhone 11 for yourself? If your answer is yes, then you are one of the people who are going to experience best-in-class smartphones available in the market.
The all-new iPhone 11 is more powerful compared to its predecessor in terms of hardware and camera. The best aspect of the iPhone 11 is that it is priced cheaper than last year's iPhone XR which makes it a viable option in 2019.
That said, the iPhone back panel is still featuring a glass back which makes it prone to damage irrespective of how tough a glass Apple is using, it is certainly going to shatter if you accidentally drop your device from a distance. To avoid that, we've compiled a list of best-in-class iPhone cases that you can buy in 2019 without worrying about the quality of cases as we've filtered the best for you.
1. Speck Gemshell iPhone 11 Case
If you are into flaunting your iPhone and at the same time looking for a durable case then Speck Gemshell clear case is the finest option for you. It is considered to be tough with a dual-layer of clear and protective cushioning and has flexible corners that help in accommodating your iPhone in a secured manner.
2. Olixar Carbon Fiber Case
This TPU case comes with non-bulky and add-on aesthetics that provides both protection as well as style to your iPhone 11. It provides consistent shock absorption and rugged protection against all sorts of drops, bumps, and scrapes. In addition to this, the carbon fiber texture also helps in providing additional grip and resists fingerprints.
3. Spigen Ultra Hybrid Case for iPhone 11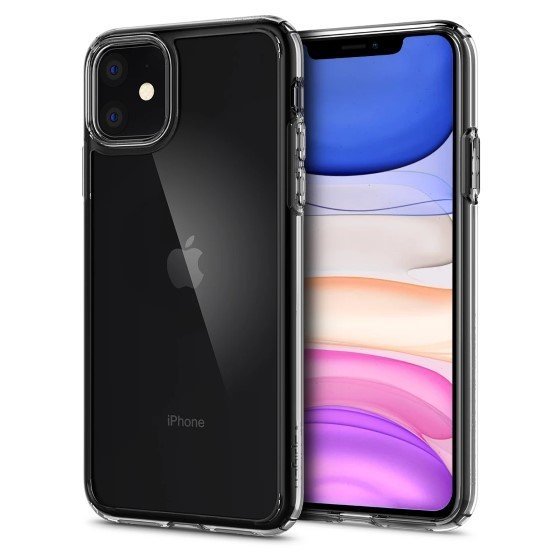 When it comes to high-quality phone cases, Spigen is the word that pops in someone's mind. Here again, Spigen made the finest ultra hybrid clear case for iPhone 11 at an affordable price. So if you are one of those who are looking to protect and show-off your iPhone simultaneously but low on budget then Spigen hybrid case is best for you. Its TPU bummer protect the device from any fall and its back hard polycarbonate structure will pamper your iPhone 11 from any unwanted damages.
4. Spigen Tough Armor for iPhone 11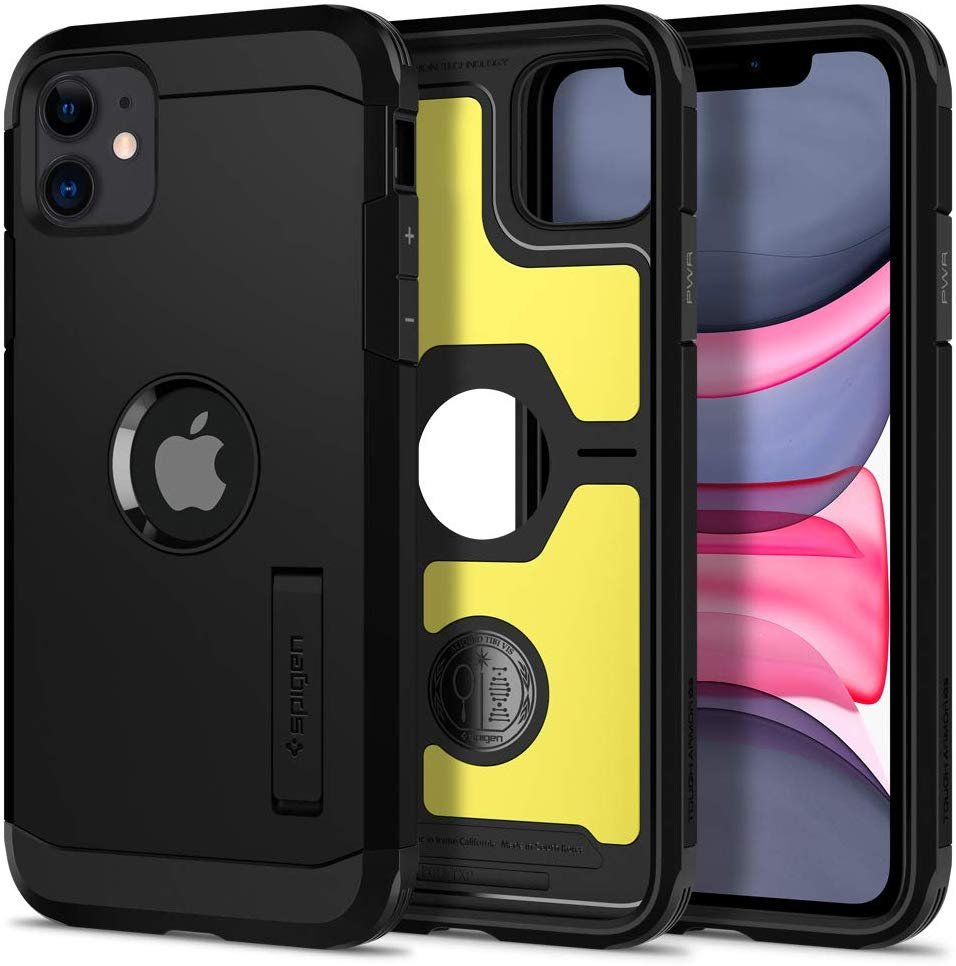 If safety and protection are your main priority while deciding the case for your iPhone 11 then Spigen's tough armor series is a perfect option. The tough armor case is engineered with a perfect amalgamation of soft TPU and hard polycarbonate that offers comprehensive protection to the device. Its raised edges on front and back help in keeping a glass of display and camera bump safe in case of any fall.
5. Razer Arctech Slim case for iPhone 11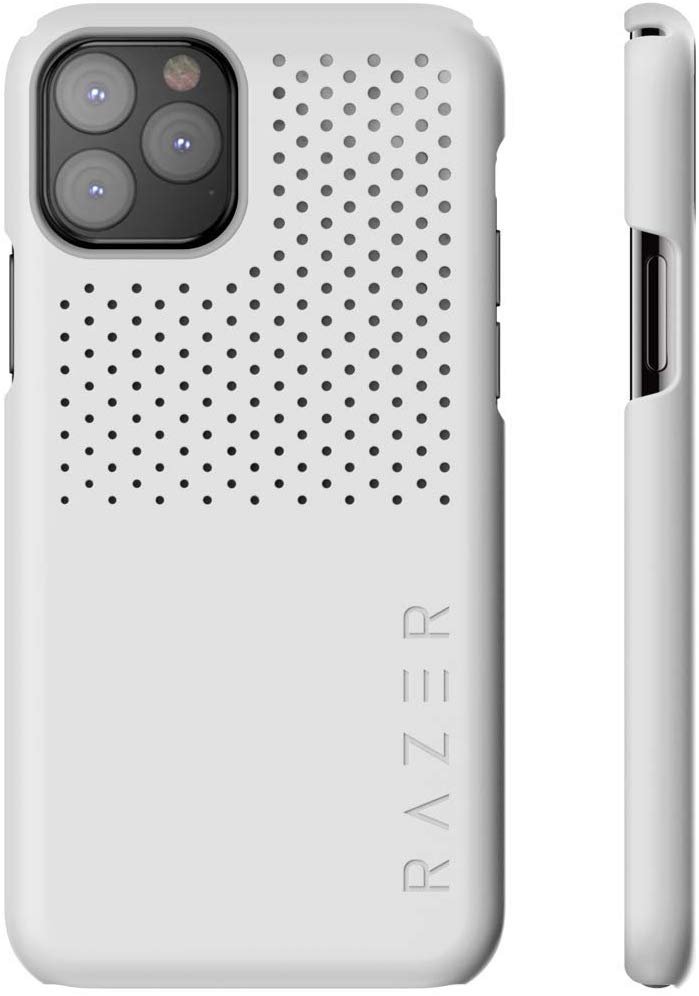 Razer is widely known for some finest gaming laptops of all time, this time it has come to showcase its iPhone 11 cases dedicated to gaming enthusiasts. If we skip the gaming aspect for a moment, then you can feel that the Arctech case is actually a greatly designed case in general. Also, the case has a thermally conductive lining to strip the heat away from the phone so that you can enjoy longer gaming sessions on your iPhone 11.
6. Catalyst Impact Protection Case for iPhone 11
If you are looking for some heavy-duty protection case for your next iPhone 11 and budget is not at all an issue for you then the Catalyst protection case is a must-have thing. According to the company, the case has successfully survived the 20-feet drop test. It is made of selected polymer material combined with Catalyst's proprietory Truss cushioning system makes it almost unbreakable. And its clear back design allows the users to flaunt the design of the iPhone 11.
7. Caseology Skyfall Case for iPhone 11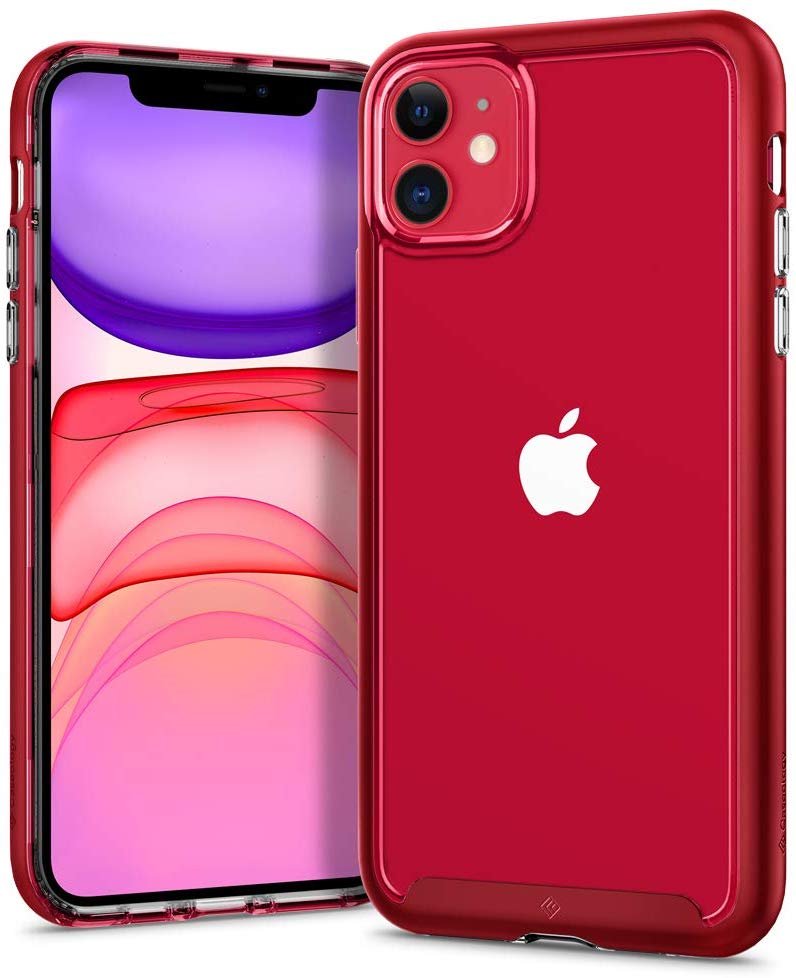 Caseology is known for making finest cases for flagship smartphones at a budget price. Chasing the same philosophy, Caseology has created the Skyfall Case for iPhone 11 owners. The case comes with a hybrid design that pairs a clear sturdy-back with a protective bumper with reinforced corner cushion protection.
Deciding the Best iPhone 11 Case
We've compiled a range of cases for your new iPhone 11 that include clear cases, hard cases, hybrid cases, etc. You see, all the cases compiled by us are from trusted brands so you are eventually getting a quality product for sure. You can buy any of the listed products and you won't be regretting your decision. If you ask us, then the Speck Gemshell case and Razer Arctech Slim case are quite versatile in their own sense.