In today's era, the term 'technology' is becoming a vital aspect as we're seeing loads of transformation in various sectors through the help of innovation and technology. Additionally, the increased internet penetration in India is also stimulating the creativity of engineering in multifold divisions whether it is about attracting tourists to standardized hospitality through OYO Rooms or making an ease of taxi arrangement for commuters via apps like Ola Cabs. In simple words, we can say that the engineering has been revolutionized because it's no longer only about constructing structures but also about crafting the software and mobile applications.
This way we can conclude that the future of engineering is all about opportunities in India particularly. We've seen the evolution of IT sector in cities like Bangalore, Delhi, and Mumbai as people with engineering background entered the internet industry with different innovations whether it is Flipkart whose foundation were led by two engineering minds Sachin and Binny Bansal or Pranay Chulet, an IIT Delhi graduate, behind India's leading online classified service named Quikr.

Having said that, as far as the IT industry is concerned, the next big thing will be Kolkata as the city has enough resources to make it bigger in IT sector. The city is equipped with high-quality engineering institutes, infrastructure, connectivity, stable governance and educated people.
So those who are seeking to pursue an undergraduate course in Kolkata then pursuing engineering courses like B.Tech and BE would be an ideal preference as these courses come with an enormous job opportunity. Here we are mentioning best btech colleges in Kolkata on the parameters of studies, faculty, infrastructure and locality.
1. Jadavpur University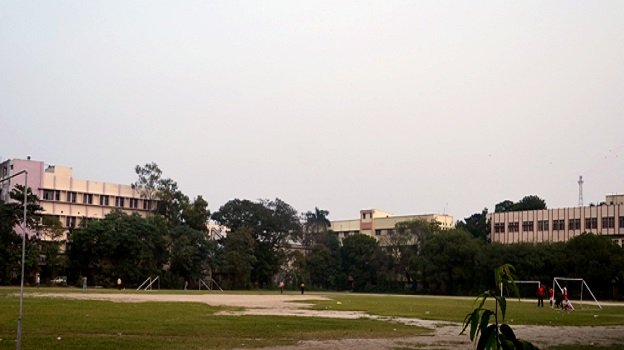 Indeed, Jadavpur University is the most prestigious institute and a premier Public research-oriented university based in the urban metropolitan city of Kolkata, West Bengal.
The University is considered as one of the best institutes across Kolkata for the diversified engineering courses. The varsity has two campuses: the main campus at Jadavpur and the new campus at Salt Lake, approximately 12.6 kilometres (7.8 mi) and 8.8 kilometres (5.5 mi) from the city centre respectively. The University offers undergraduate and postgraduate courses in various streams whether it is in Arts, Pharmacy, Architecture, Engineering, Mass Communications, or Science. In addition to this, the University provides various engineering courses that include BE in Civil Engineering, Chemical Engineering, Electrical Engineering, Information Technology, Metallurgical & Material Engineering and Mechanical Engineering.
The varsity is also known for its primacy in teaching, infrastructure, amenities, and alumni network. The notable alumni include Subir Raha, former director of ONGC, Anupam Roy, a musician, Debalina Majumder, a Documentary Director, etc.
2. Heritage Institue of Technology 
The second on the list is Heritage Institute of Technology, a private autonomous engineering college located in Anandapur, Kolkata near the East Kolkata Township, West Bengal, India. The college was established in 2001 by a cluster of industrialists hailing from the IT, Electronics, and other industries.
The college is attributed as one of the top five engineering colleges in West Bengal. The college is well known for its placement cell as prominent companies from different sectors regularly visit the institute for placement and recruitment procedure with tempting salary packages and few of them include Infosys, Wipro, TCS, ICICI Bank, HDFC Bank, Tech Mahindra.
The institute is contemplated as a specialised one in Engineering courses as the college offers a variety of courses under BTech programme. As far as the infrastructure is concerned, the college campus is surrounded by all basic requirement whether it is a Hostel, Sports or Computer facilities.
3. Government College of Engineering and Ceramic Technology 
When it comes to top-notch engineering and ceramic technology-related education, then GCECT comes first across the Country. Established in 1941, The Government College of Engineering and Ceramic Technology is a government funded autonomous institute, affiliated to Maulana Abul Kalam Azad University of Technology in Kolkata.
The college offers engineering courses in Ceramic Technology, Computer Science & Engineering and Information Technology. In addition to this, the institute also provides post-graduation and has courses like M.Tech and recently it has been accredited to NAAC Grade 'A' with a score of 3.18 CGPA in May 2015.
The institute is also attributed as an IBM software centre of excellence. It is also popular for its annual technical fest named KarmaTech which showcases the creativity of engineering students in the form of innovative inventions.
4. Techno India University 
Another one is Techno India University, the first private university in the West Bengal, that has been constituted under the Techno India University Act 2012, enacted by the West Bengal State Legislative Assembly. The University, established in 2012, runs on a principle of "Harnessing Technology, Enriching Lives".
The University offers courses under diversified streams that include Computing Science & Engineering, Electronics Engineering, Bio-Technology, Electrical Engineering, Architecture, Civil Engineering, Management, Mechanical Engineering and Law. Based in Salt Lake, Techno India University is located within a dispersed campus fenced by greenery environment.
Although the University is quite new but their swiftness in academics helped them to attract major corporates for placement and recruitment procedure, and some of them are Infosys, Wipro, TCS, IBM, i-Gate, Tech Mahindra.
5. Future Institute of Engineering and Management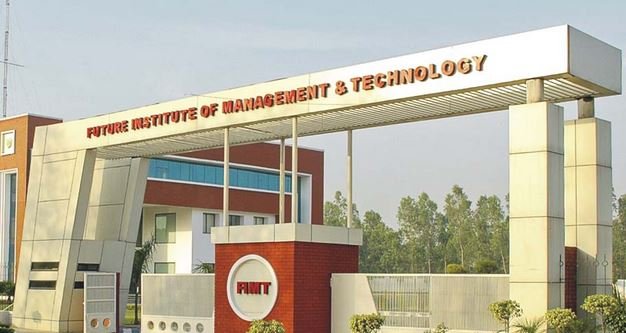 As the name suggests, Future Institute of Engineering and Management is evidently a future of engineering in the city of Kolkata as the Institute is nurturing the bright engineering minds for the past one decade. Established in 2001, the Future Institute of Engineering and Management is a private engineering and management college in West Bengal. The institute is affiliated to the West Bengal University of Technology and approved by AICTE.
The college is often ranked among top five private engineering colleges in West Bengal and is considered as one of the most reputed colleges for engineering studies across Kolkata. It offers various undergraduate and post-graduate courses under various streams that include Information Technology, Mechanical Engineering, Computer Science and Engineering, Business Administration, Electronics and Communication Engineering.
Sources: CollegeDunia